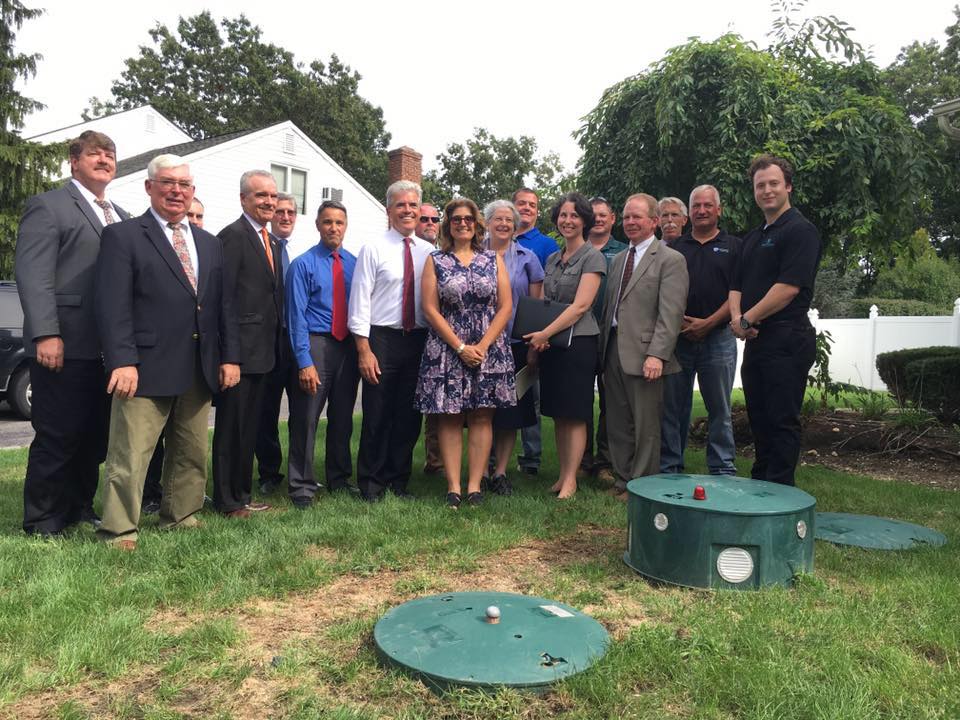 03 May

Reclaim Our Waters is Going Full Force
Our Waters NEED Our Help!
The waters of the East End of Long Island have become quite the hot topic lately catching the attention of people such as Legislator Steve Bellone and Governor Andrew Cuomo. Bellone has been pushing the "Reclaim Our Waters" initiative since December 2014 and, as of recent, has made some serious headway. If all goes according to Bellone's plan, the program will launch July, 1 2017!
"Reclaim Our Waters": Septic Improvement Program
Within the first two years the proposed Septic Improvement Program would supply up to an estimated 400 homes in Suffolk County with funding to upgrade or install their septic systems to advanced nitrogen reducing systems such as Hydro-Action. This funding would come in the form of grants for around $10,000 to $11,000 which covers approximately two-thirds of the cost of these systems plus installation. The remaining balance would be covered by fifteen year loans at a three percent fixed interest rate for those who qualify.
The cost of replacing and installing a new septic system or cesspool could run between $6,000 and $8,000. Archaic septic systems and cesspools are the reason for the current state of our waters. Leaking sewage has been polluting our waters with high levels of nitrogen causing brown tides, algae blooms, and fish kills. Even going as far to cause the closing of beaches do to water impurities. More than 360,000 in Suffolk County alone rely on outdated cesspools and septic systems, according to the County Legislature, which is more than the entire state of New Jersey!
Hydro-Action to the Rescue!
It is a pivotal that we act now on restoring health back to our waters. Hydro-Action is an advanced onsite wastewater system that was created based on what we have learned from Mother Nature. The components that make up the Hydro-Action system use aerobic bacteria to naturally break down waste. The result, a clear odorless effluent that has an 85% nitrogen reduction! Once this effluent is released it can actually help wash away solids and waste that have been polluting the groundwater. We still have a chance to stop and reverse the damage we have already caused to our beautiful waters.
Have questions about the Hydro-Action system or how to apply for the grants? Contact us today!