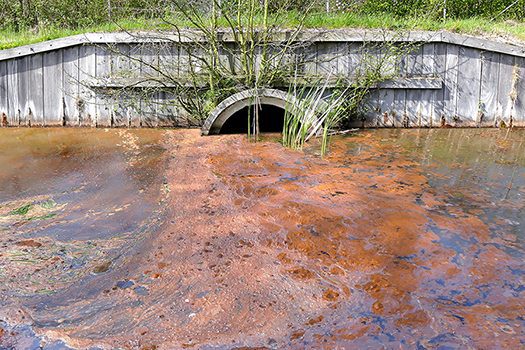 25 Jan

Pollution to our Groundwater from Sewage
Who wants to deal with septic issues?
There's not much that is more unappealing to deal with for homeowners than sewage and unfortunately it is a commonly ignored problem. By not addressing this issue the East End has run into a major issue with groundwater pollution. When homeowners fail to pump old septic tanks properly it causes overflow which leaks raw sewage into the ground. This sewage then seeps into the groundwater or gets carried away by rainfall; both eventually end up in our larger bodies of water. Thus, polluting the waters our children play in, our friends fish in, and our families use in the summer months.
The pollution is clear to see.
Next time you take a walk
along the Peconic Bay or Moriches Bay you won't be able to ignore the murkiness of the water, the pads of algae blooms and the signs that exclaim that the beach is closed for swimming due to high levels of toxicity. And let's not get into the fishkills that regular pollute our water. These are all effects of long term seepage of wastewater which increases the nitrogen levels of the water.
It's NOT permanent.
We can change the current state of our waters back to one that most can remember from their childhood. Waters that were clean and abundant with fish and shellfish but we need to start now before there is irreversible damage. The first step is to stop the pollution of our groundwater. We need to work together to put an end to the overflow and leakage of archaic septic systems and switch over to more ecofriendly systems like Hydro-Action. With Hydro-Action the effluent that is released is clean and clear water. If more people took the initiative to clean up our environment by installing the Hydro-Action system we could begin to see the damages literally washed away the same way they built up. This happens because the clean water that is released from the Hydro-Action system would start to filter out the remaining sludge in the ground almost like a washing machine cleans your clothes. Can you believe ensuring a better future for your family could be as easy as changing the way you handle your wastewater? Don't let your children and grandchildren miss out on what so many of us love about the East End of Long Island. Choose Hydro-Action, choose a better future and make every flush count.